Overview
Food should be sustainable. That's the premise of Dibble – a plant-based condiment range from Sydney. I was approached by Dibble to create a brand identity, packaging, point of sale material, website and marketing collateral.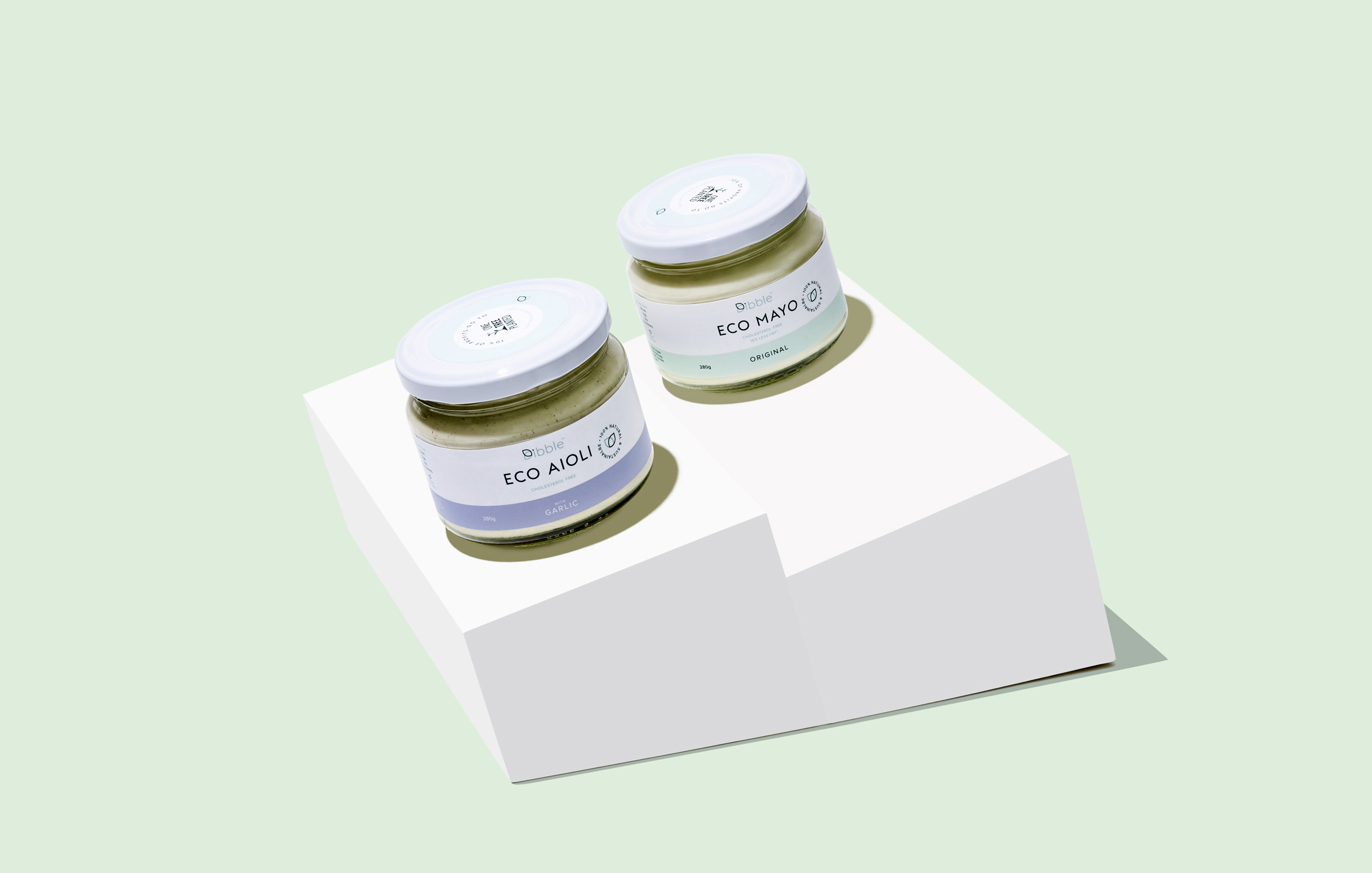 Process
From inspiration to reality
It was important to convey the respect that Dibble has for the environment. Plants and leaves instantly became apparent as the visual cue to use to achieve this. The challenge was to use them in a way that was unexpected and seamlessly tied into the brand name. Experimentation with the shapes lead to the creation of the 'D' insignia. This mark lent itself well to the application of tonal shades of green and expanded neatly into the full logo.
creating a flexible brand
Visual assets beyond the logo are equally important to the logo itself. They reinforce the visual language so that collateral may be branded in a sophisticated manner. With this in mind, a repeat pattern; branded URL; product benefit stamp; and vegan friendly badge came to fruition.
the dibble visual language
Application
packaging the product
The first order of business was to create a label design for the Eco Mayo with a shelf presence that set it apart from the competition. The time invested in the core visual language paid off. The arsenal of visual elements came together easily to create recyclable packaging.
website
Dibble is a start-up venture and required a website that could be maintained without the need for a developer. It was decided that a Squarespace website would provide the best platform on which to establish the digital presence. Using the library of visual assets created at the brand creation stage, the site came together quickly. It also benefited immensely from bespoke copywriting in a considered tone of voice.
A note from the client
"Working with Emma has been an awesome experience! She's very professional and her years of experience is evident in the work she's produced for Dibble. As the owner of a fast-moving startup, I set tough deadlines in order for my business to go from idea to market within 6 months. Emma was able to go above and beyond to deliver what was required with her great communication and passion for delivering outstanding service. I'm constantly receive compliments for Dibble's branding and it's all because of Emma. The work is definitely ongoing. In fact, I'm just about to send Emma a brief for a new project."
VUONG NGUYEN, FOUNDER & DIRECTOR, DIBBLE